---
I sold my red RX7 (in sig) last September in favour of more economical talk powers in the shape of a VW Pissrat (bargain 1k car, 173k miles and doesn't miss a beat!). Several months later I got the itch again but didn't want to spend thousands in one go so thought I'd try out this new fangled 'project' lark that so many do now. Had to get another FD though


On the way back from near Dartford, said Pissrat making mincemeat of the long journey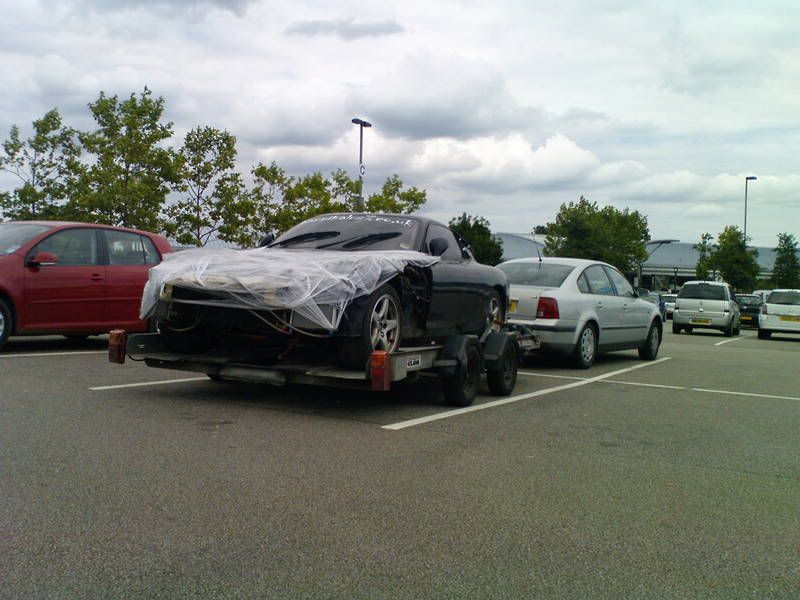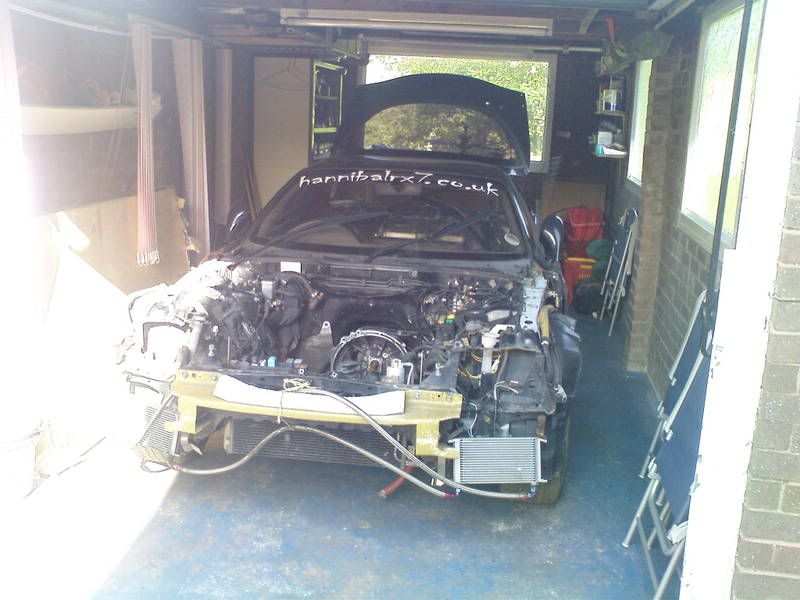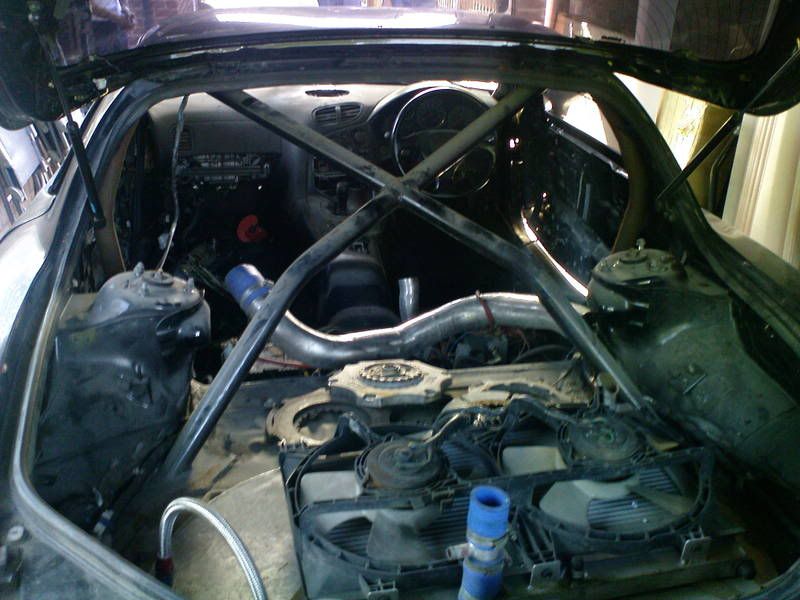 Features involves a weld in cage, Mocal oil coolers, Tein HA coilovers and a few other bits. Missing alot though, namely an engine! The car also came with blinging lambo style doors powered by an over the top hydraulic pump shown here. Anyone want to buy it?!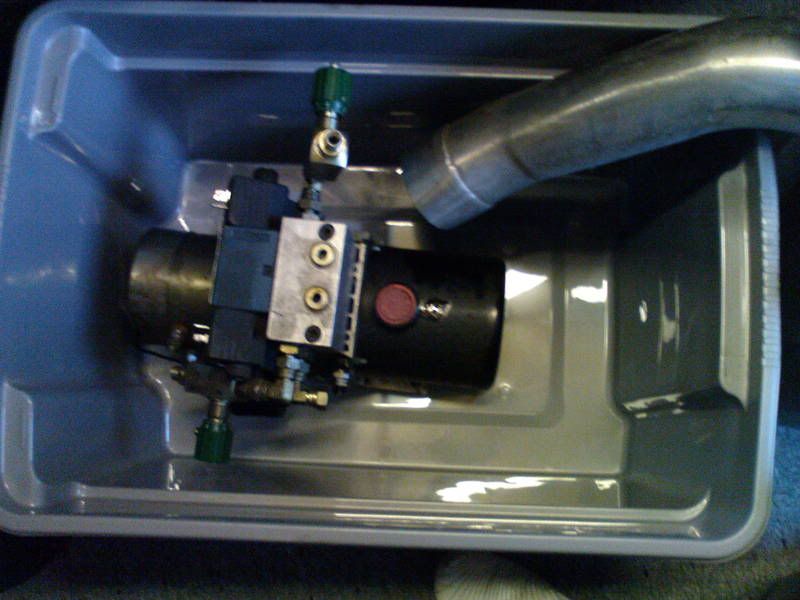 So far I've removed all the hydraulics lines, the pump, the electrics for the doors, ABS system, oil coolers and various other gubbins that won't be needed from both inside and outside the car. I still need to drop out the excessively large custom fuel tank (some 120 litres!!) out of the boot and cut out the hydraulics from the inner wing and bin the doors.

Got a few bits on order, new doors should be arriving in the next week or 2, need to take off the coilovers as they'll need refurbing and I've started getting some adjustable suspension bits together, trailing arms that sort of thing.

I think this is going to keep me going for some time!