Well my old 2.5" jetex system rusted through again at the back box for the 2nd time so I decide to take the step up to a full 3" system.
I aqquired mine from
http://www.jt-tuning.se/
and including the shipping from Sweden to the UK itcame to only £10 more than what my old Jetex system cost me here in the UK and that was only a DownPipe back system!!!
Anyway onto the pics.
Old v's New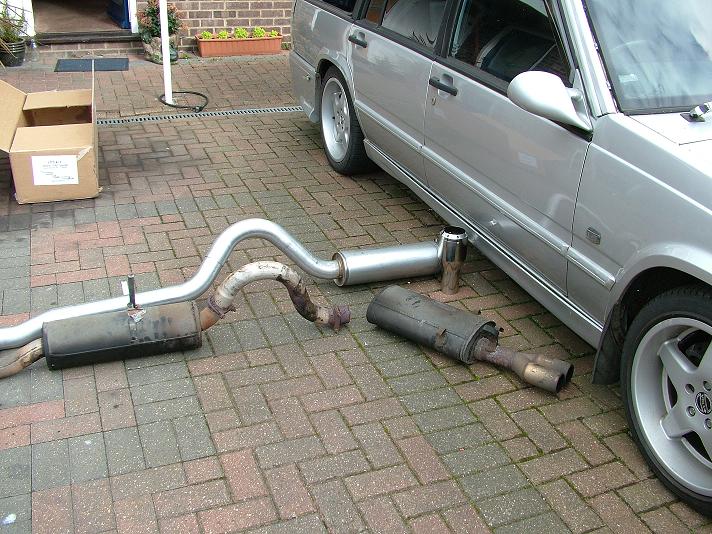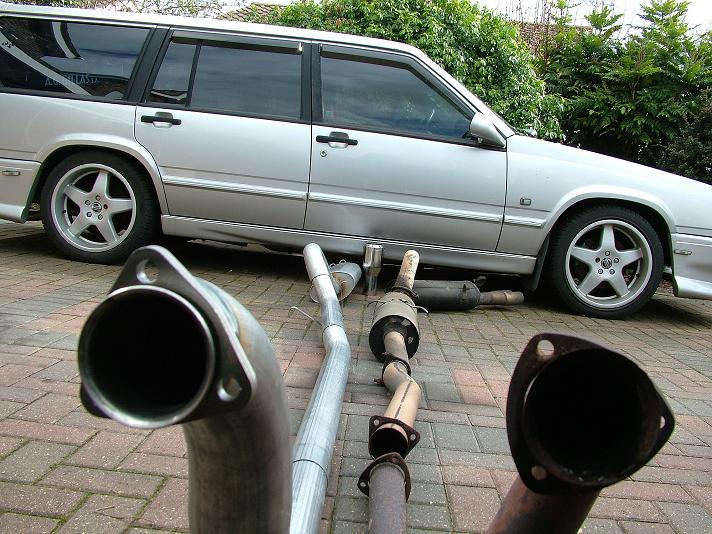 Now fitting it was bizzare, I lined the two systems next to each other to ensure the hangers were in the correct place.
But when I fitted the system to the car, all the hangers were about 2 inches too far back.
So I lopped 2 inches of the downpipe and re hung the system and all the hangers matched up perfectly.
Took it for a test drive well started it up and terrible vibrations through the steering wheel, so shut down and readjusted the downpipe and took it for a spin. As soon as I got on the powah the engine would tilt over and the DP would hit the steering collom. Despite the DP being only 1-2mm from the engine. So I drove it for a few miles to let it mark the pipe.
Then I removed the entire system, heated up the part it marked and then with a pipe and a BFH put a collom sized dent in there to give me the clearance.
RHD Sucks, one of the only times I've wished for LHD, but hey its all good now.
As you can see below the standard downpipes kick the pipe well over to the engine to help us poor RHD guys out, but of course JT markets to the majority so I doubt they ever product tested it on RHD.
But its all fitted now and apart from a small leak from one joint at the over axle part its great.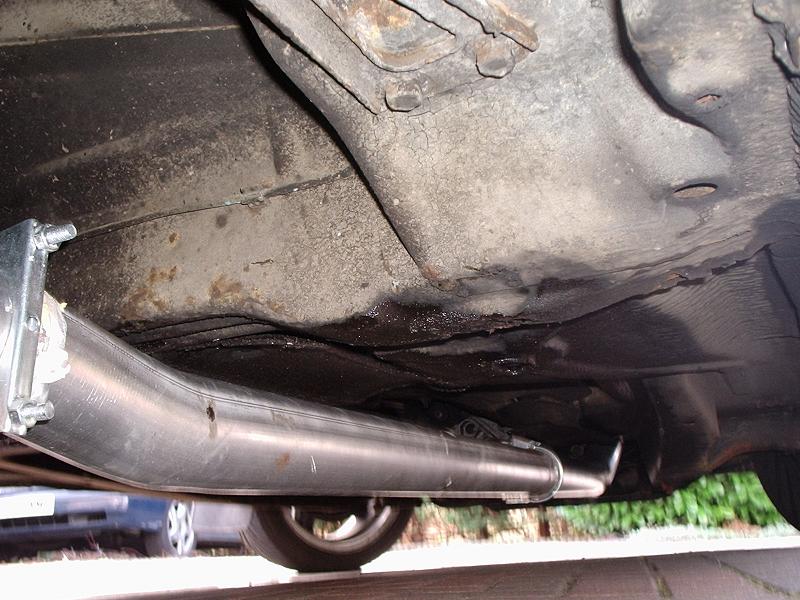 The only sad thing about the kit is the Exhaust tip thats supplied. JT advertise it as a no cost option for the kits, but I didnt specify it, I just wanted the pictured standard 4 inch rolled tip. But they are obviously struggling to get rid of what I call the Gay Tip.
After trying the look on the car with the tip, I removed it and just went for some straight 3 inch pipe out the back, I was getting far too much attention from saxo's and corsas with it on.
Avert your eyes from the pic below, for it its truely hideous.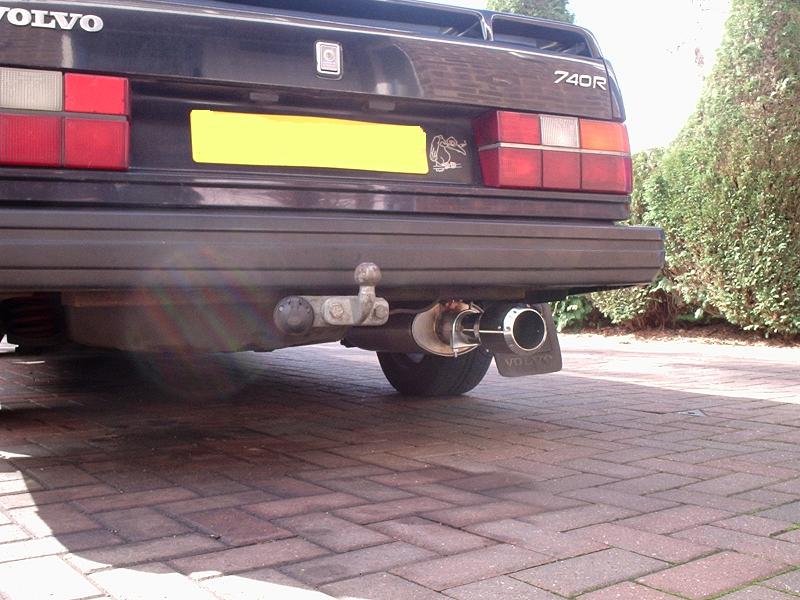 But as to how it sounds, a little noiser inside the car when accelerating, but when just cruising its a pleasant sound.
Here's a little clip on startup.
http://www.chesh.co.uk/moviefiles/exhaust.avi