Well I set myself the goal of getting this done before the new year and I did. In Fact I did it a few weeks ago but have struggled to get the damm pics of my phone since then.
But onto the install.
One thing to sort was a Throttle position switch. The stock one on my car is only a switch to activate the idle valve system. So I grabbed a Proper TPS from a volvo 850, cut the shaft down on a spare 740 throttle body and JB welded the TPS to the body.
For the spark side of things, I grabbed an old 240 Dizzy that came equipped with a hall efect sensor. I removed all the mechanical advance/retard crap and locked the top and bottom halves of the dizzy together. So that this would provide me with a Signal for the igniton module. This in turn was hooked up to a Bosch 139 Ignition Module scavanged from a saab.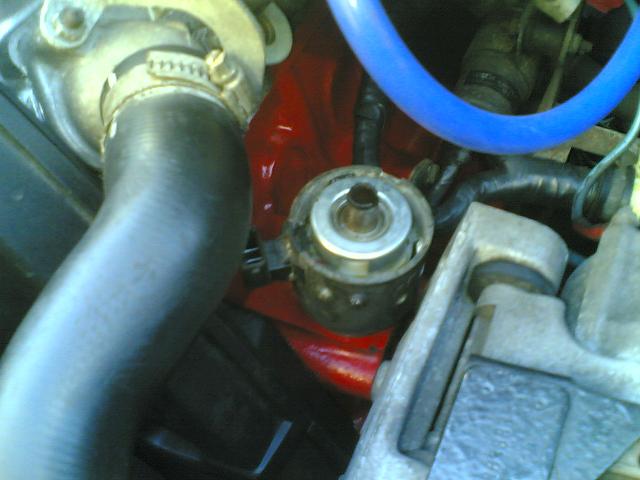 I retained the standard dummy rotor and dizzy on the back of the head to distribute the sparks as the parts are relatively new.
Then basically it was just a case of hacking a loom together using a scrap loom I'd scavanged from a yard with all the volvo connectors and just extended the wires a reasonable length to then connect to the MS box
This is my wiring diagram for MS with the added spark side to it.
Which then relates to this lovely little mess under the bonnet and inside the car.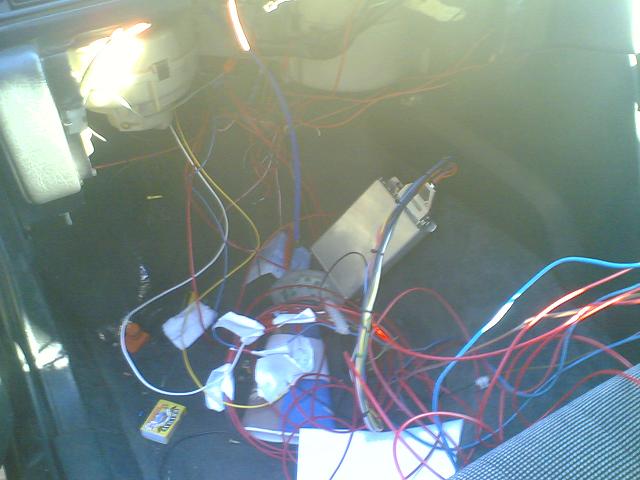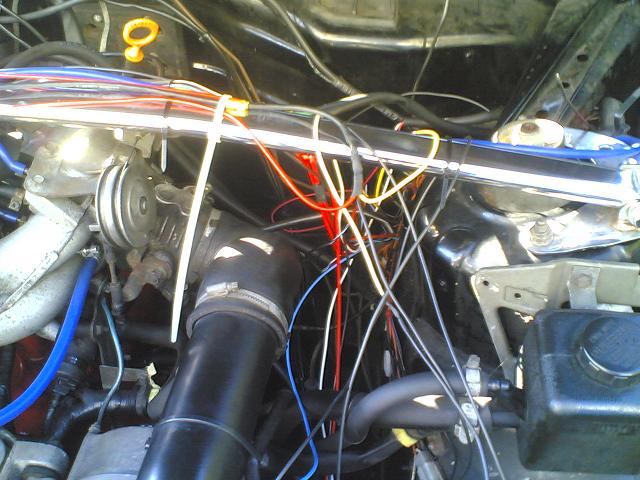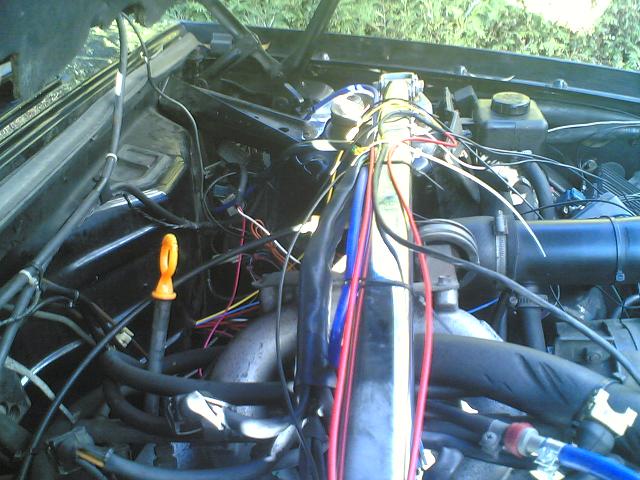 Apart from a few worrying mins when doing some final checks and trying to set up the block dizzy to get the base timing and discovering I had no spark, which I quickly noticed was due to forgetting to give the igntion module an earth, the car fired on the 1st turn of the key.
After that success I pulled the wiring of the car, swapped the throttle body back over and plugged back in the original wiring loom.
This left me with this harness pictured below which now I can turn into something presentable and factory looking under the bonnet. and without so much slack.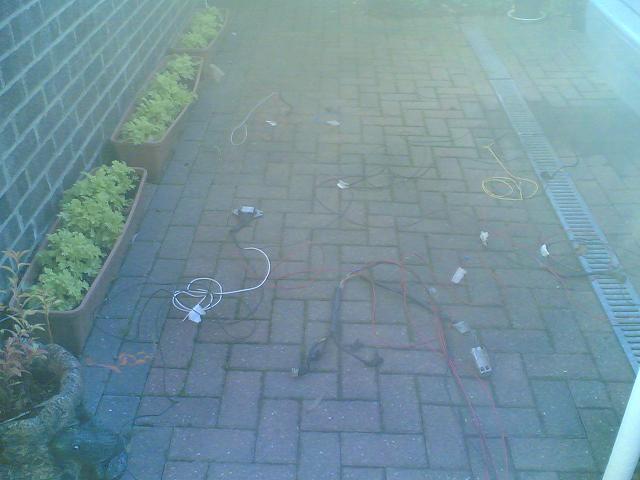 Just need to finish building my Wideband Kit so that I can install that and start tuning this thing effectively.